A year has passed since the makers of Martial Masters manhua released Chapter 548. Fans last saw Qin Chen in the middle of a crisis. He had a new opponent, the Black Slave. Meanwhile, Martial City was sending troops to capture Qin Chen. The teenager was quickly becoming a threat to everyone. Among a few nations, the conflict was heating up. Each pointed their fingers at the other. In reality, Qin Chen was sabotaging them and turning the nations against each other. With so much going on, the makers have left the fans hanging. When will it release? How will Qin Chen deal with so many foes at the same time? Here is everything you need to know about Martial Master Chapter 549!
The next chapter will look at Qin Chen deal with Black Slave. In the meantime, he needs to devise a strategy to deter the enemies on the hunt. Qin Chen is their sole target. The odds are huge against him this time. Will he lose? That's the answer Chapter 549 will unfold. Keep reading to find out!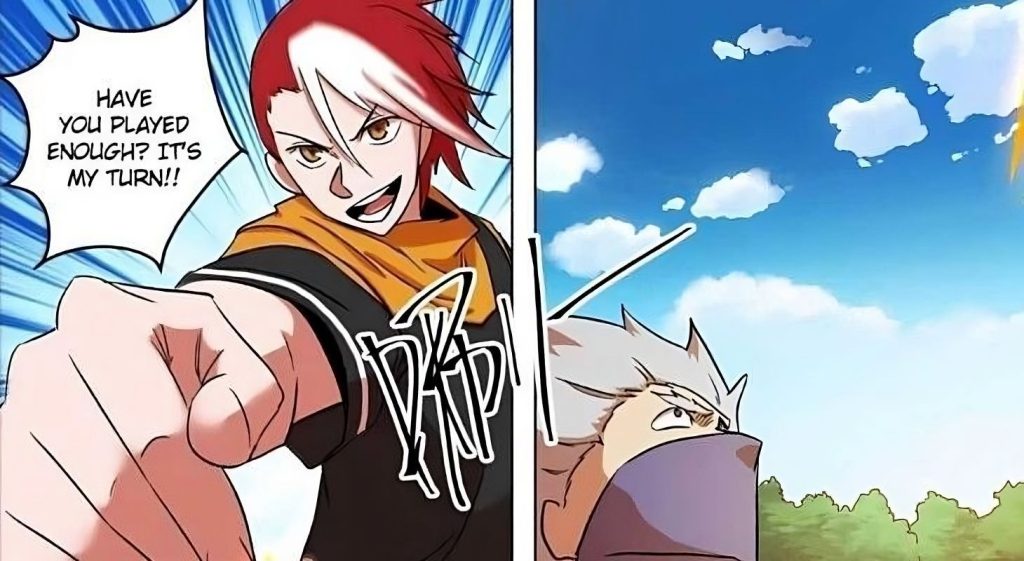 Martial Master Chapter 549: What Will Happen Next?
The title of the next chapter is not out yet. In fact, the author is pretty tight-lipped about Martial Master Chapter 549. Is a major turning point coming up in the manhua? Only time will tell. Fortunately, fans can already forecast the next plot. Hei Nu and Qin Chen were in the middle of the fight. It seemed that Hei Nu had the upper hand. But at the end of Chapter 548, it was pretty clear that Qin Chan was about to get serious. Chapter 549 will look at Qin Chen unleash his full force on Hei Nu.
Meanwhile, Hua Tiandu's father thinks his son is dead. And Qin Chen is the culprit. Tiandu went to the Kingdom of Five Nations to deal with Qin Chen. But after that, his family lost touch with him. Now the Vice Patriarch will send troops to avenge his son's death. On the other hand, it will be interesting to see how Tiandu's father will react if he sees his son alive. It may take some load off Qin Chen. Ge Xuan is anyway on the move to track him down! However, it will be interesting to see if Blood Shrine and Pill Pavillion intervene. As a rule, it is forbidden for anyone in Xua province to attack The Five Nations.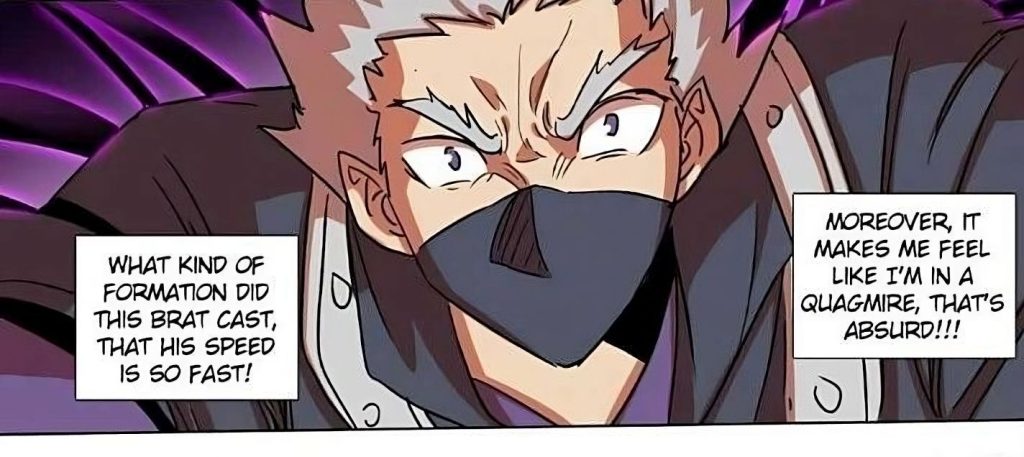 A Quick Recap!
Martial Master Chapter 548 was all about Hei Nu and Qin Chen. It was Qin who gaslighted the conflict. He stole Hei Nu's lotus demon fire. This provoked him to go after Qin Chen. He was playing hide and seek with the Black Slave. But Hei Nu sent his spirit seeking insects after Qin. But the notorious teenager destroyed them all with flame magic. This was when Hei Nu realized that it was all Qin's part of the plan. He lured him in and made him release his Qi-devouring insects.
In any case, Hei Nu was able to track him down. This time, Qin had to confront the Black Slave with all his might. And his ego as a young Martial Master took over him. However, Hei Nu quickly dominated the battle and outwitted Qin. Though, he saw some potential in the young man. He figured that Qin was using at least above fifth-order formation. Thus, he was a worthy opponent. Meanwhile, Qin quickly brought him over to his knees. Thus, the chapter ended without concluding the fight!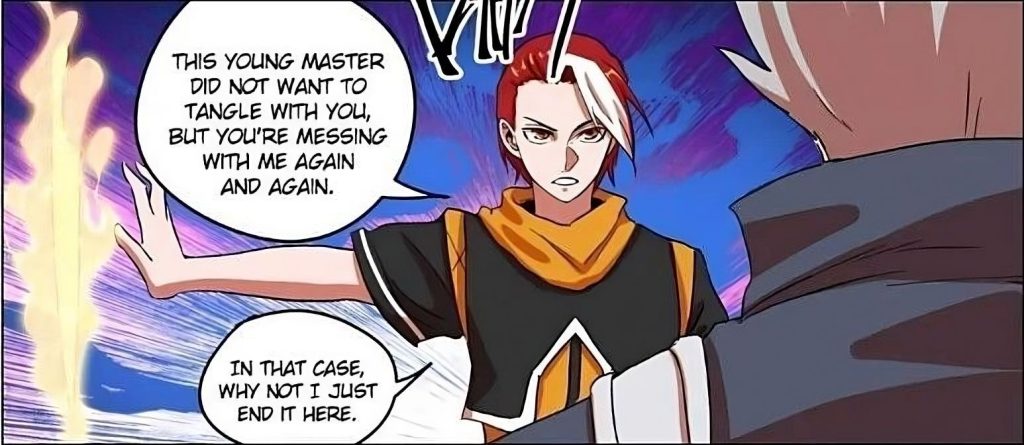 Martial Master Chapter 549: Release Date
So how long will fans need to wait for the conclusion to come on the pages? Well, the author has repeatedly hinted at funding issues. Therefore, the manhua is on hiatus. Martial Master Chapter 549 won't likely come any time soon. On the other hand, the Light Novel of the same manhua is still going on. So if fans are interested to find out what happens next, they can continue with the LN. For any updates on Chapter 549, Stay tuned only to The Anime Daily!