This week shippers are about to see some exciting Twilight X Nightfall moments! The last episode dug into Fiona's poker face and revealed her secret goal. Props to Anya, fans got to peek into the mind of the kuudere. But poor Anya thought she had found a new source of Waku Waku, only to wish later she had never read her mind. The makers sure fooled the fans by calling the last episode 'First Signs of Jealousy'. Here fans waited for Yor to get envious of Fiona. But the title actually referred to a jealous Bond attacking Anya's Mr.Penguin. However, Spy X Family Episode 22 will sure make Yor jealous! Here is all you need to know on Episode 22 Plot & Release Date.
Things are about to get salty now that Fiona has officially made her debut. Nightfall is on a different mission of her own. Meanwhile, Yor has to prove that she is a better housewife than Fiona. But does she need to, after all? The next episode has the answer. Keep reading to find out more!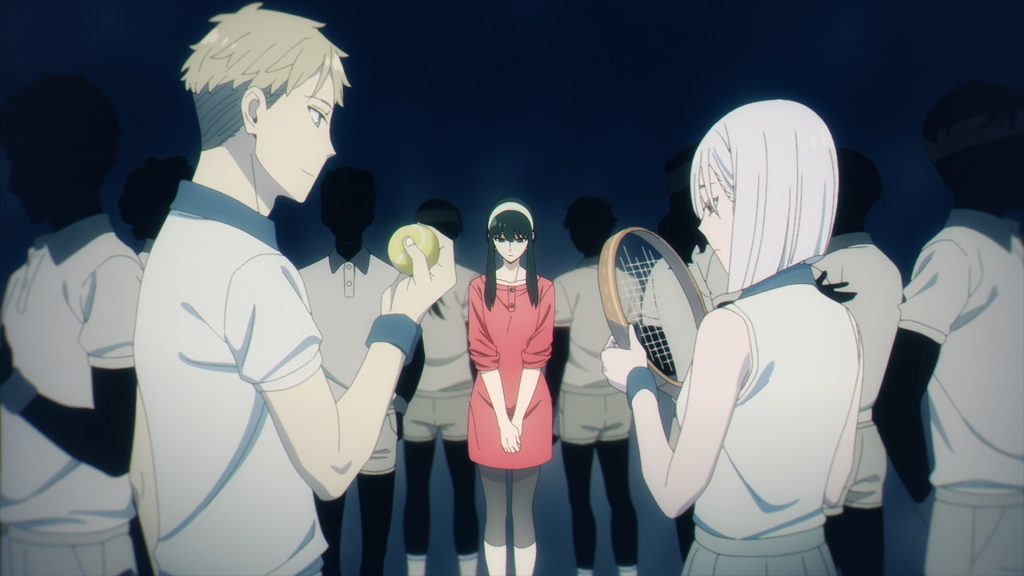 Spy X Family Episode 22: What Will Happen Next?
The next episode's title is 'Underground Tennis Tournament: Campelldon'. Thus, the episode will center around one story. The promo video shows two people participating in an underworld tennis match. Who could the duo under disguise be? Well, it's obvious that Loid and Fiona are on a mission together. This time they must creep into the enemy's territory and give intel to their Handler. Is it related to mission Strix? If so, then they must be cautious not to get caught. One wrong move could heat the friction between Ostania and Westalis.
On the other hand, It seems that the Forger family will also play tennis on the weekend. But this time Fiona will be present too! She is certainly aggressive with her plan to steal Loid. Meanwhile, Yor will see them two mingle with each other. She will fight her own insecurities. She will not be sure anymore if Loid wants her to be around. Thus, Spy X Family Episode 22 will finally see Yor asking if Loid loves her. Will The pretend relationship become genuine? Only time will tell.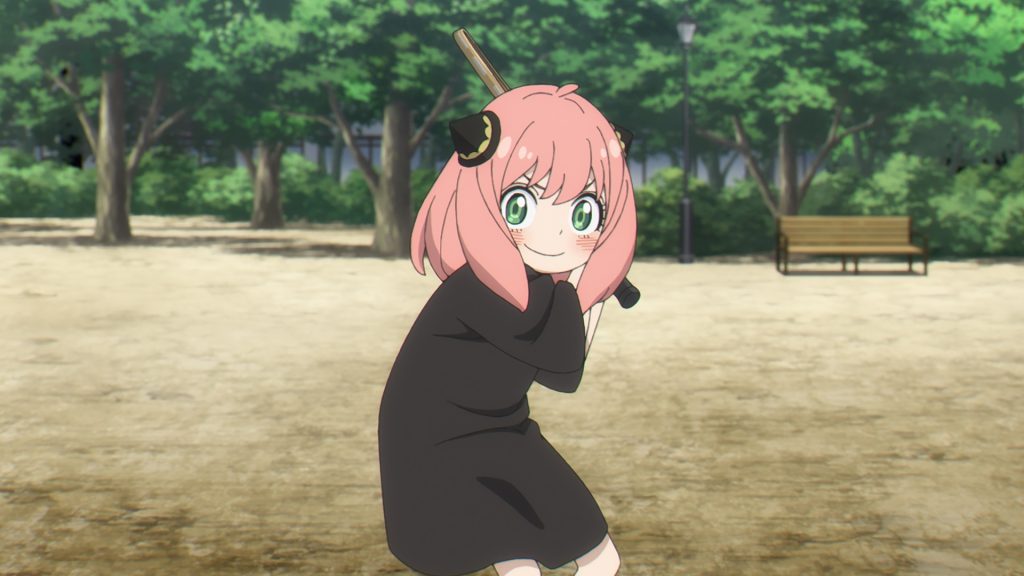 A Quick Recap!
The title of Spy X Family Episode 21 was 'First Signs of Jealousy'. The plot started with Handler assigning Nightfall on a mission with Twilight. Nightfall told the Handler she could have been a better fit as Loid's wife. But the Handler warned her not to interfere with the mission. Nightfall left the room without a word. The next morning, Fiona arrived at the Forger house. Although Fiona had other motives, she came on the premise of returning Anya's lost gadget at the hospital. Yor asked her to wait until Loid returned with Anya from their walk. Soon they came back.
But Loid was not happy to see Fiona there. The duo shared cryptic messages and fought over Mission Strix. Meanwhile, Anya read her mind. She found out that Fiona is in love with Loid. And she wanted to be his wife. Anya seemingly disliked her. Thus, she tried her best to portray the Forgers as the perfect family. At the same time, Yor told Loid that she would do her best to be the perfect wife. Seeing all these, Fiona abruptly left. But it was raining outside. So, Loid went outside to give her an umbrella. Fiona was relieved that the pouring rain hid her true emotions. The story ended after she vowed to stay on his side and be his wife.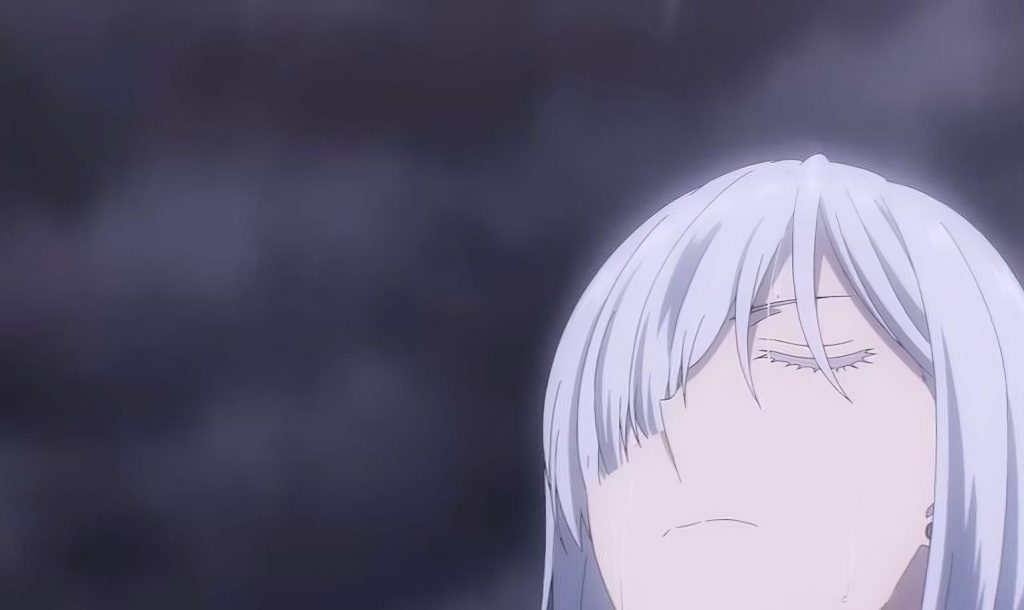 Spy X Family Episode 22: Release Date
Unlike the usual funny episodes, Episode 21 was different. It was sad and dramatic. Is the story taking a different turn now? Well, fans will get their answers with this week's release. Spy X Family Episode 22 is set to come out on December 3, 2022. Check out all the episodes on Netflix and Crunchyroll. Muse Asia on Youtube is also airing the show! For any updates, stay tuned to The Anime Daily!