The release date is coming close. Fans can't wait to know what will happen in the coming pages. Nie is once again in the middle of a crisis. So far, with his clever tactics, he has managed to pull through the demon territory. Meanwhile, Yu Wazi and others are plotting a way to kill him without falling into any sort of rat trap. Nie is a master genius in strategies. However, much of the time, it is pure luck that saves him. Will he make it through this time? Here is everything you need to know about Tales Of Demons And Gods Chapter 409!
The Hierarch Blacknether wants to assert dominance over Nie and Yan Yang. Both appear in trouble with Xiao Yu's absence. Will it be pure luck or the usual cleverness that will save him? That's the answer Chapter 409 will unfold! Keep reading to find out more.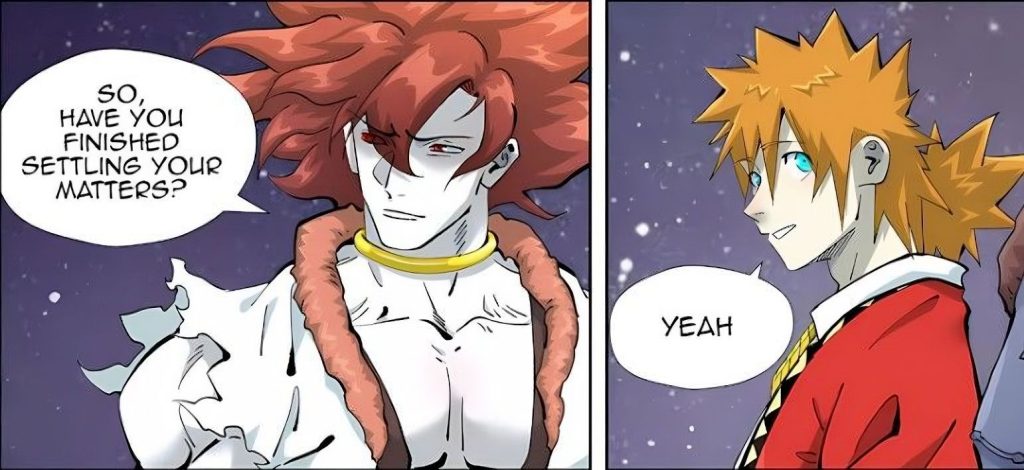 Tales Of Demons And Gods Chapter 409: What Will Happen Next?
The next chapter of Tales Of Demons And Gods will bring in some massive fights. It will put Nie and Yan Yang through a series of hurdles they must overcome. Without Xiao Yu, Nie's chances of surviving look grim. On the other hand, Yan Yang is too powerful. He is a prodigy who already has the position of Sect's Master of Skyblaze Sect. Thus, it is sure to attract the attention of Hierarch Blacknether.
He will try to kill Nie to assert his dominance over Yan Yang. Yan Yang will order Nie to take shelter immediately. Meanwhile, it's hinted that holy son Li Huo might come out and sense their presence. Therefore, it's risky outside to wait for Nie. Much of chapter 409 will focus on Nie's character development. He needs to overcome trials on his own. Xiao can't always protect him from opponents. It will be interesting to see his growth in the next few chapters.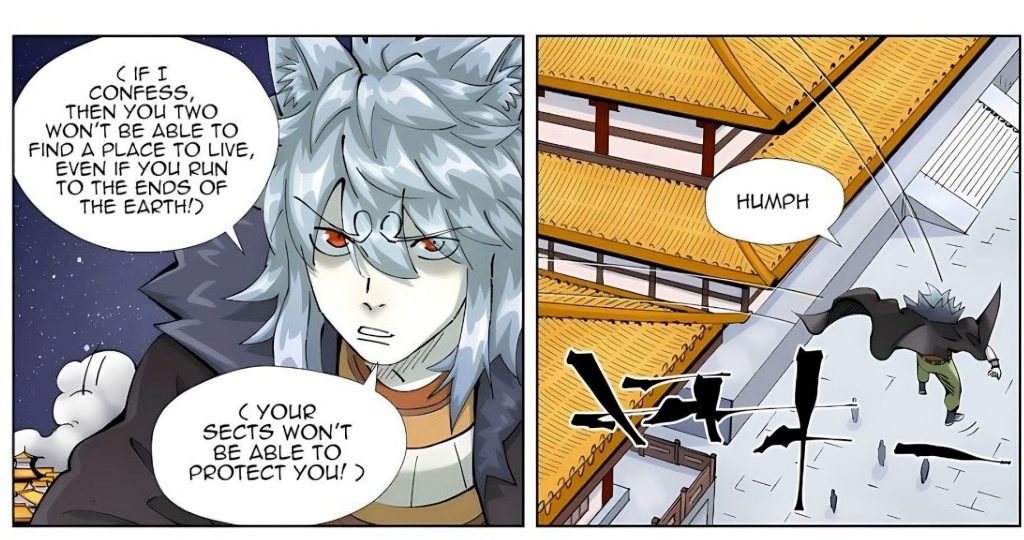 A Quick Recap!
Tales Of Demons And Gods Chapter 408 was a prologue to a much bigger conflict that will take place in the next few chapters. The chapter started with Yu Wazi threatening Nie with death. However, Nie warned that Yan Yang was along with him. If Yu Wazi wanted to kill Nie, he would need to find someone stronger than Yan Yang. Yu Wazi replied that Hierarch Blacknether already took over the divine palace. So, Nie and Yan Yang were next. Nie Blackmailed him that he would tell everyone about the demon blood sacrifice. This made Yu Wazu sweat.
Later, they came to an agreement not to kill each other. Yu Wazi took off and left the setting. Meanwhile, Yan Yang was curious to know if Nie actually tricked him into a deal. He wondered how Nie convinced someone from the demon clan to cover up for him. However, Nie was worried. It would be difficult for Nie to escape in the presence of a martial ancestor expert. Even with Yan Yang's power, the chances were low. As they walked along, some intruder knocked on Yan Yang's shoulders. The latter quickly attacked the demon clan pawn. Thus, the story ended on a cliffhanger.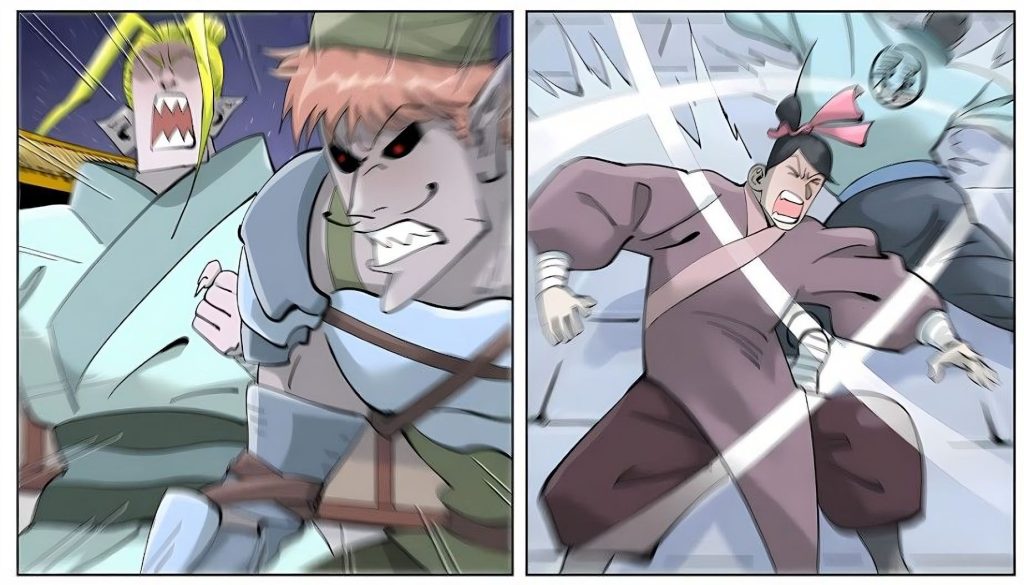 Tales Of Demons And Gods Chapter 409: Release Date
Tales Of Demons And Gods Chapter 409 is set to come out this week. The chapter will come out on December 8, 2022. While fans wait, they can catch up on all the chapters on Webtoon, Naver, and Kakaopage. There is no update on the break or any delays in the release of Chapter 409. However, The Anime Daily Team will keep fans updated! Keep checking back on this page. Stay tuned