This is going to take way too long to read so plug in a song and grab in something to eat! I will try to fill in as much intriguing trivia as I can correlate to this answer and possibly take references from other answers on Quora.
Coming across this question just made me remind that Gegege no Kitarou (1968) (an anime from Winter 1968) has completed 50 years and in order to commemorate that, a new season of the same is in production during Spring 2018.
Prior to 1960s: Folklore, shorts and propaganda movies
Due to this question, I looked into season-wise MAL archive and came to know that there are animated shorts, single episode anime or anime movies as old as 1917! And indeed the wiki does agree with me. The anime I am talking about is Namakura Gatana and is about a samurai's foolish purchase of a dull-edged sword. Since it's 1917, expect no dialogue and sound.
Those were the days when anime was not looked at from a commercial perspective. So I gotta fast forward a few years here.
Courtesy of a knowledgeable acquaintance of mine on Quora, Manish, I came to know that Momotarou: Umi no Shinpei was the first feature-length Japanese animated movie produced in 1945 under an order of the Japanese Naval Ministry as a propaganda to ensure further recruitment for World War II.
The 1960s: Disney's influence on Tezuka
The first anime series to come out after Walt Disney's influence on the animators was Otogi Manga Calendar in 1962. After some random clicking, it was seen that a handful of anime were being produced in the late 60s. The only anime, I have watched among those is Gegege no Kitarou which is celebrating 50 years since it started airing in 1968 alongside the longest-running manga, Golgo 13 which still comes up with its scheduled monthly issue without fail. It is also suspected that the production of Dragonball Super was halted to divert some of the animators to Gegege no Kitarou.
Those were the days when more importance was given to folklore, shorts and yet the anime had not reached the full commercial scale due to high costs. Osamu Tezuka (also known as Manga no Kami) adapted and simplified many animation techniques of Disney and was able to bring down the costs to a certain extent. The late 60s also saw the production of Sazae-san which is an ongoing anime with more than 7500+ episodes to its credit.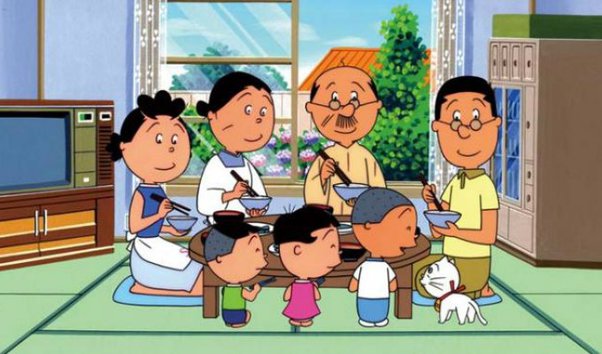 The 1970s: Expansion beyond folklores, commercialization and emergence of all-time Japanese favourites
Japanese are known to devour mecha and space genre anime but it was not until the 70s which is evident from this link which ranks favourite anime amongst Japanese which was again shared by Manish (NHK Announces Best 100 Anime).
The anime which changed the very definition of how people view anime was Mobile Suit Gundam. The influence it has exerted is so great that an entire amusement park has been commemorated in its name and Akiba is filled with figurines of Gundam characters and robots till date. Every second shounen anime shows the Japanese obsession with robots, the best examples being Kochikame, Shin-chan and even Dragonball.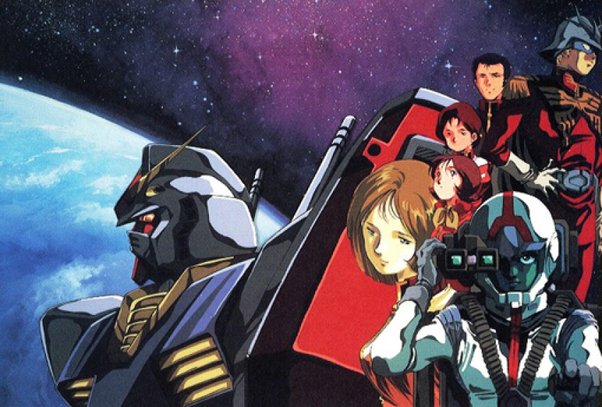 The 70s also gave rise to Ashita no Joe which is considered as a pioneer for anime involving action sequences especially wrestling or boxing anime and has been an inspiration for Hajime no Ippo along with the trope of having a rival as great as Rikiishi. (SPOILER ALERT) The impact of his death was so huge that a special funeral was organised for him by his fans.
Also, the 70s had witnessed a once-in-a-lifetime collaboration of its kind which gave birth to Lupin III. The collaboration was between Hayao Miyazaki and Isao Takahata. Lupin III Part 5 is currently being produced. Such has been its popularity!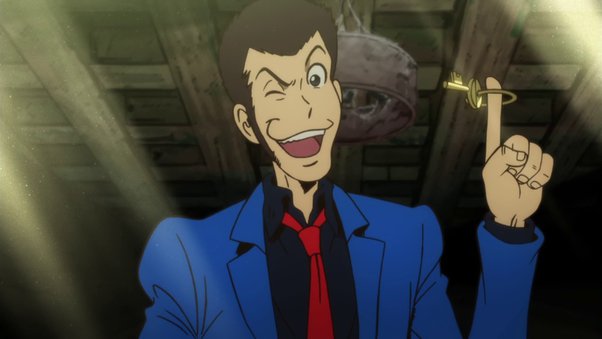 For some odd reason, characters from the 70s had bushy eyebrows. Maybe it was because you may not need to draw beautiful eyes as is the case with contemporary anime due to those overpowering eyebrows.
The 1980s: Post-apocalyptic genre, anime filmography, Captain Tsubasa, the rise of Toriyama as a shounen god and recognition of comedy as a separate genre
The 80s still had a lot of anime which pertained to the mecha genre such as Tetsuwan Atom (1980) by Osamu Tezuka and Dr. Slump: Arale-chan (1981) by Akira Toriyama. Since the 80s is a bit longer to discuss, I have to break it down further.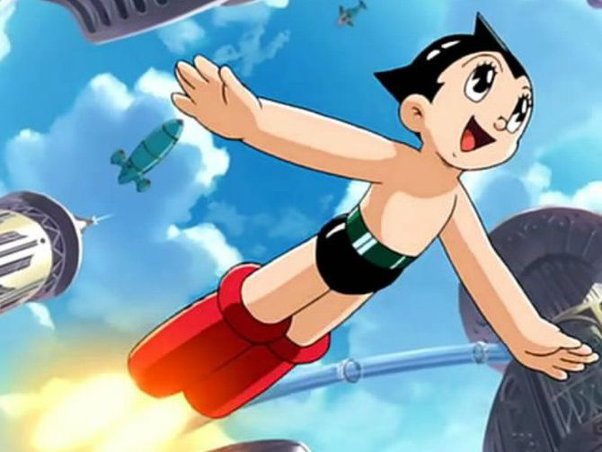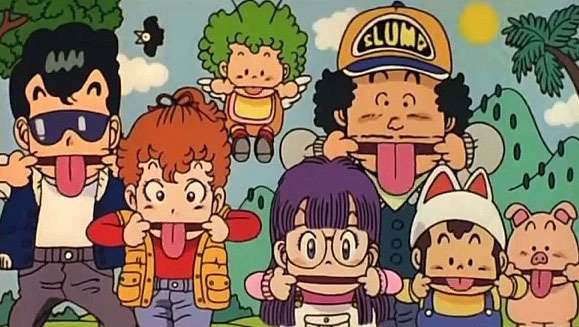 Anime Filmography
But the 80s was also the time wherein Kaze no Tani no Nausicaä brought Studio Ghibli to the limelight which paved the way for post-apocalyptic genre anime such as Akira (1988) and Neon Genesis Evangelion (1995). What followed was Hotaru no Haka (1988) which is regarded as one of the greatest war movies of all time. Studio Ghibli's Majo no Takkyuubin was the top-grossing film for 1989.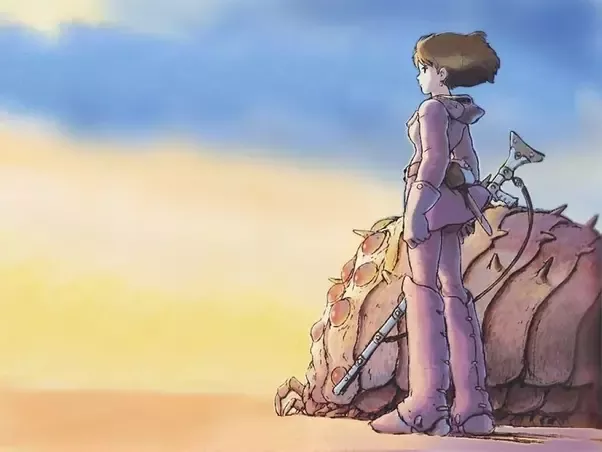 Most importantly, the 80s witnessed Akira which is said to have inspired The Matrix, Inception and also served as an inspiration for videography to one of my favourite rap songs, Stronger from Graduation by Kanye West.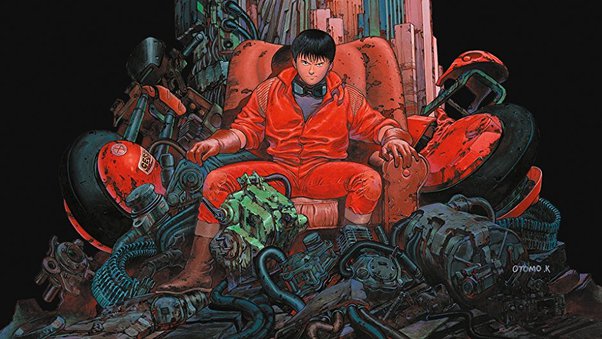 Captain Tsubasa
Captain Tsubasa is one of the most important anime for sports genre which encouraged anime from other sports genre such as Slam Dunk for Basketball. It also influenced Stephen Chow's Shaolin Soccer.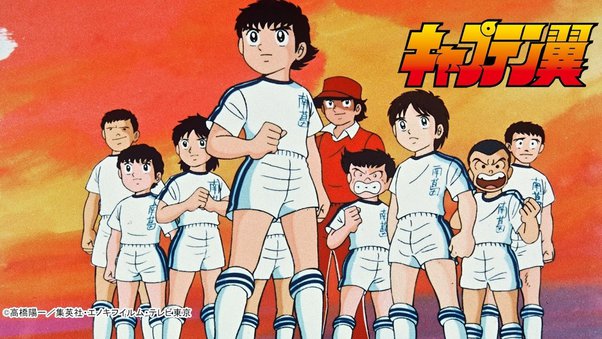 Toriyama strikes!
As if Dr. Slump was not enough! Dragon Ball started airing in 1986 and acted as an inspiration for eons of shounen mangaka giving rise to Naruto, One Piece, Bleach each with legacies of their own. Dragonball has since then been translated into numerous languages and is regarded as the anime which introduced the anime to the western part of the globe. The 80s also witnessed the first instances of the use of CGI animation and hence, it couldn't have been better for Dragonball's fast action sequences.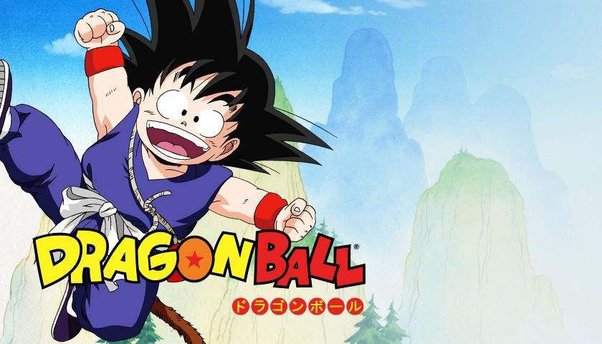 Comedy and the trope of a lecherous old man
The 80s also saw the rise of anime from the comedy genre such as Ranma ½, Maison Ikkoku and City Hunter which went on to inspire the Jackie Chan starrer City Hunter in 1993.
Anime such as Ranma 1/2 and Dragonball explored the trope of a lecherous old man and gave us legends in the form of Happosai and Master Roshi respectively. Though Ryo Saeba isn't an old man, but he is a pervert who rivals those two badass oldies.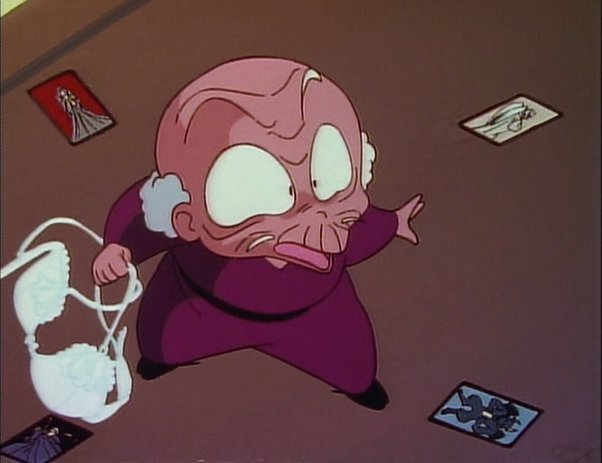 The 1990s: The cult known as Evangelion, Ghost in the Shell, Pokémon, Satoshi Kon and Sailor Moon as a pioneer for popularizing Shoujo
Evangelion
Neon Genesis Evangelion was considered as a highly controversial anime for those days but it resulted in a massive cult following which urged the producers to create a movie which shows the last two episodes of the series in further detail. Neon Genesis Evangelion: The End of Evangelion went on to become one of the greatest movies of all time.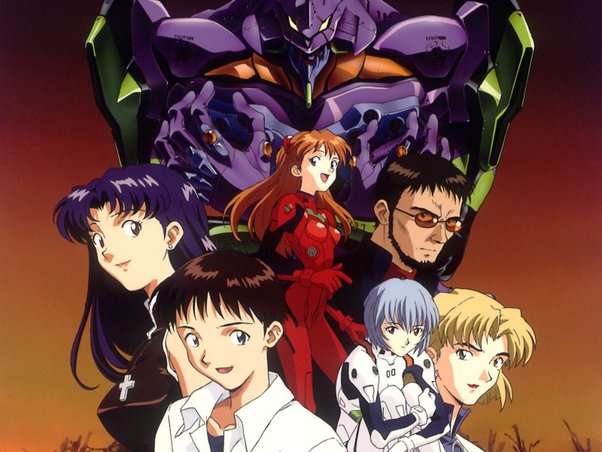 Neon Genesis Evangelion gave a rise to innumerable anime especially in the avant-garde genre such as Serial Experiments Lain which introduced the concept of a plot involving introspection on viewers' part, questioning morality and foreseeing the future from a philosophical perspective similar to George Orwell's 1984. It further lead to Boogiepop wa Warawanai: Boogiepop Phantom, Texhnolyze, and Ergo Proxy.
Ghost in the Shell
Ghost in the Shell is cited as one of the greatest movies of all time since it went on to influence The Matrix and Avatar by James Cameron. The idea of a strong female lead was appreciated by the masses and Motoko Kusanagi is one of the most loved protagonists.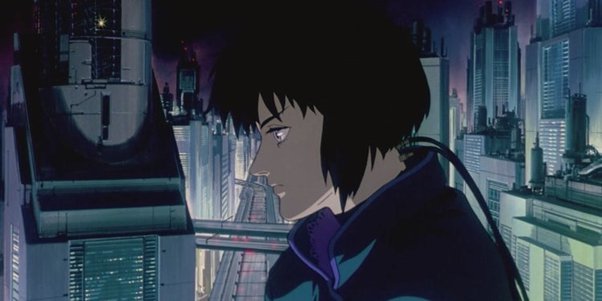 Pokémon
It is a gigantic franchise which has been a money spinner when it comes to anime, video games for any console you can name and figurines sold all around the world. It is the only other anime I could think of which introduced anime in the west other than Dragonball.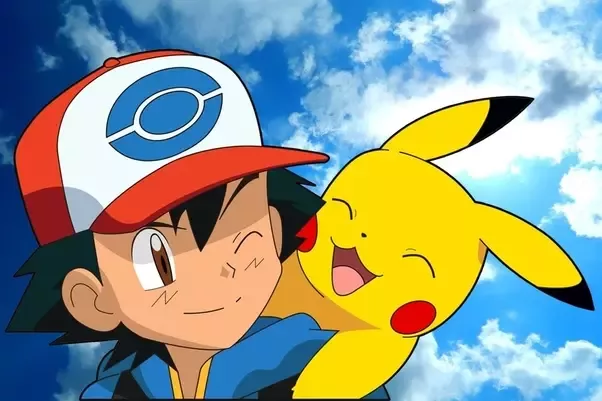 Satoshi Kon introduces psychological thrillers and unreliable narration
Satoshi Kon was a genius that gave us psychological thrillers such as Perfect Blue (1998). This movie further lead to other giants such as Mousou Dairinin and Paprika.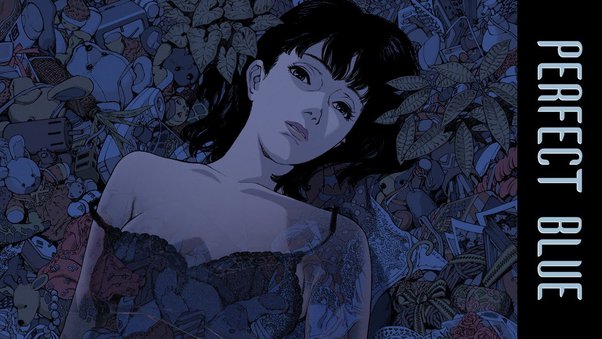 Sailor Moon
Enough entertainment for teenage boys! That's what Bishoujo Senshi Sailor Moon (1992) screamed with its art, and a female dominated story line. It has a massive cult following, according to a study has more than 3 million websites to its credit and popularized the concept of fan fictions. The Sailor Moon merchandise is one of the highest selling anime merchandises out there rivaling Dragonball and Pokemon. It is also known to have influenced Powerpuff Girls.
The 2000s and 2010s: Slice of Life, shorter series, Death Note, animation quality and legacy of the ancestors
The 2000s began with a bang for the anime industry! Hayao Miyazaki's Spirited Away went on to win the Oscar for best animated film.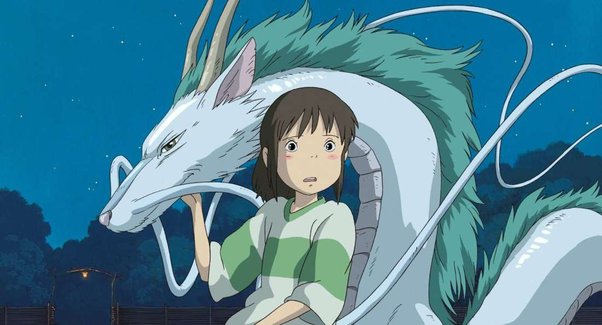 Slice of Life
By this time, almost all of the genre had a vast array of anime be it sports, shounen, shoujo, seinen, comedy, drama, psychological and so on and so forth. However, one of the genre remained under explored. And that would be Slice of Life.
As per MAL database, Slice of Life has around 1500 anime rivaling that of shounen, school and surpassing supernatural as well as psychological genre. This shows how high the acceptability rate for SoL really is! We have had giants from the genre such as Clannad, Hyouka, Toradora! and Great Teacher Onizuka.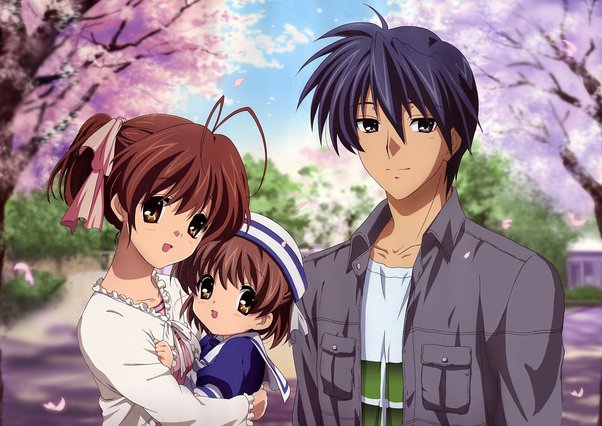 Shorter series
As the world is getting more and more competitive, people no longer have the time to watch the likes of One Piece. Thus, more and more series with shorter episodes are being produced, the most famous examples being Tokyo Magnitude 8.0, Clannad, Hellsing and much more!
Death Note
It was quite a phenomenon of its own which redefined the psychological and detective genre. Death Note (2006) is always in the top ranking of MAL and rightly so. It also has many fan concocted theories alongside Sailor Moon. Though Monster came in before Death Note and Code Geass came in around the same time, it is Death Note which hits the popularity charts most of the time.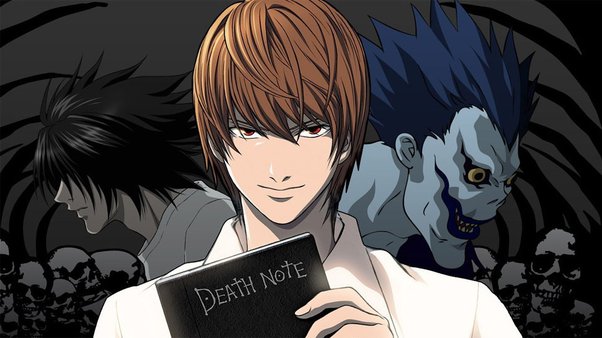 Animation Quality
Akira is often praised for its animation but it doesn't even hold a candle to some of these works of Makoto Shinkai:
Kimi no No wa. is the highest grossing Japanese animated movie till date surpassing even Spirited Away.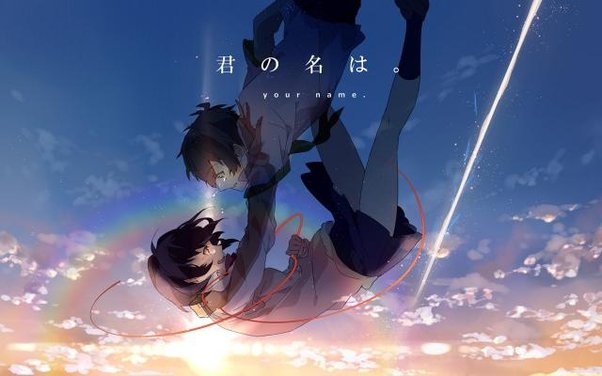 Kotonoha no Niwa is the only movie I have watched in HD (just look at the detail of that phone!).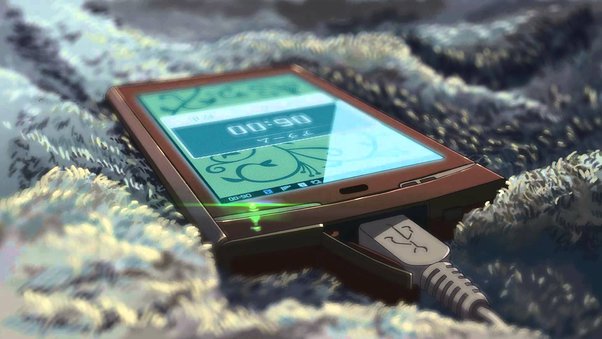 Legacy of the ancestors
Masashi Kishimoto, Tite Kubo and Eiichiro Oda have frequently cited Dragonball as one of their inspirations for Naruto, Bleach and One Piece respectively having combined sales of more than 750 million volumes which is paralleled only by the likes of Golgo 13, Case Closed and Kochikame.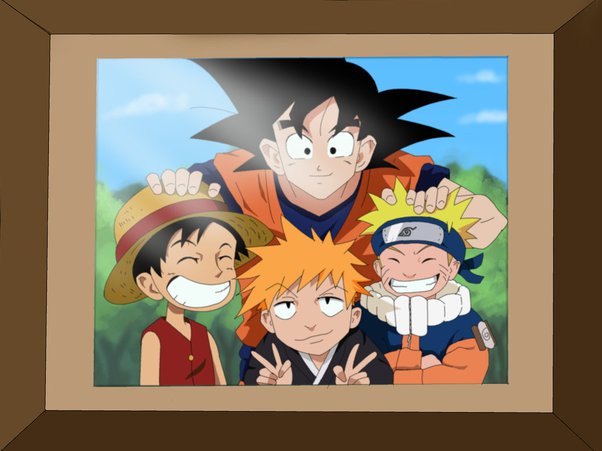 But each of the big three have influenced the coming generation of shounen mangakas. The best examples are Boku no Hero Academia and Toriko.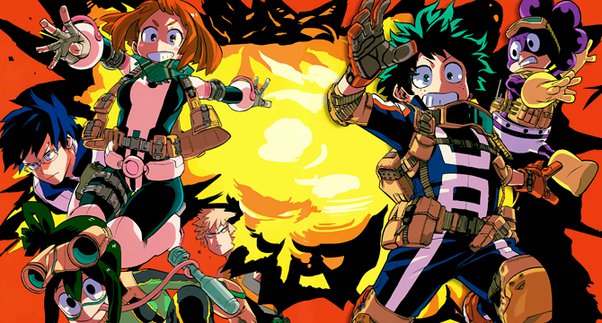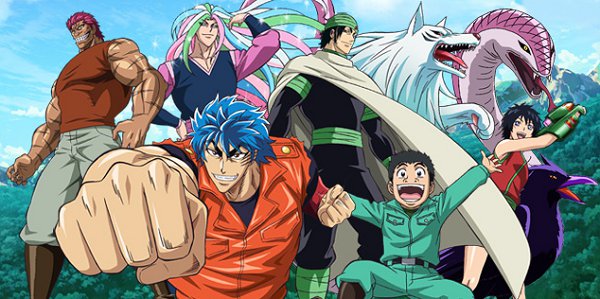 OPM – One Punch Man
One Punch Man (or Wanpanman) is considered as a parody of Anpanman but Saitama's popularity has grown tremendously over the years leaving Anpanman in the dust.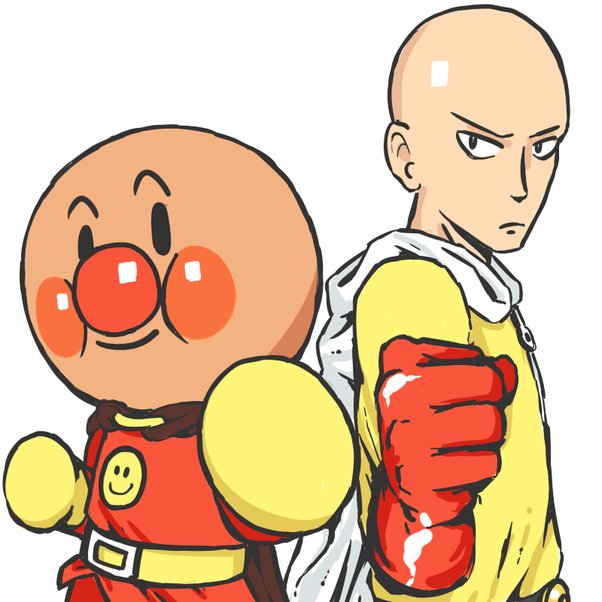 Phew! Hope this answers your question!
References:
Archive – Anime – MyAnimeList.net
Tons of Wikipedia pages and History of anime – Wikipedia